Visit TIMS Software at the OAMES 37th Annual Meeting & Exhibition in Columbus, Ohio. We'll be at booth #26 where you'll find Dan Greyn, Sr. Systems Consultant at Computers Unlimited. Find out about our exceptional products including our impressive, mobile product, TeD, Patient Intake and A/R Collections Worklists.
TIMS Electronic Delivery (TeD)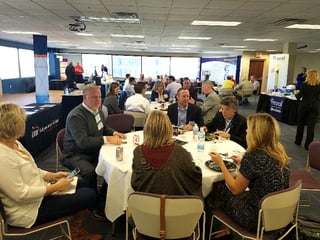 As the world transforms into a mobilized world, your business solutions should also engage the digital shift. Our electronic delivery system allows drivers to accurately and efficiently process their deliveries. The automated process has saved users 40% off of back office labor costs through a paperless delivery system.
Intake
TIMS Patient Intake is used to create patient records, generate forms on the fly, and contains functions necessary to manage the process of onboarding a patient. The clean and simple interface gives you a way to easily manage your patient workflow. Also, worklists of all open intakes/orders remain visible and available at your fingertips as urgent orders are undertaken.

A/R Collections Worklists

Create a variety of user-defined, real-time, interactive worklists for your collections team to work A/R, denials, and timely filing. Worklist rules are flexible, allowing you to recreate your current collection reports as worklists. The right information is given to the rigth people as you work from a completely customizable report.
---
Come visit Dan and TIMS Software at OAMES this year, and learn about all of our latest products.