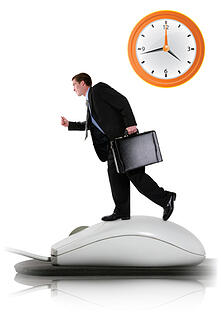 The time to upgrade to Noah 4 is now. And with HIMSA no longer selling Noah System 3 licenses after July 1st, 2012, the benefits of Noah 4 have never looked better.
Our latest release from TIMS Audiology is the ONLY Noah 4 certified office system in the U.S. and offers a consolidated diagnostic report that is more fully integrated between Noah 4 and TIMS than it's ever been.
This highly improved diagnostic report combines chart notes, audiograms, recommendations and the diagnosis for a more complete picture of a patient's hearing state. Creating a powerful, complete diagnostic report has never been this easy. You'll have the information needed by referring physicians and insurance companies in a single, consolidated report.Other NEW Noah 4 features include:
All audiogram symbols are now fully supported
Additional speech audiometry fields
Additional word recognition fields
Improved stability and usability
Import patient records into Noah 4 directly from the NHA
or NHAX file without having to launch Noah 4
With all this information in one place, this means you and your staff eliminate unnecessary tasks and duplication of work.
Now that's one smart report.
---
To find out how you can start your Noah 4/TIMS upgrade and begin using the improved TIMS Diagnostic Report, call Audiology Support at 800-763-0308.
For a review of past audiology support bulletins, please go to the Support Bulletin Archive.
To view the latest Noah 4-related issues, visit the Noah 4 Knowledgebase.
For a full demonstration of the Export and Import possibilities in Noah 4, please view the tutorial located in the Noah 4 Knowledgebase Learning Center.