Users Group is approaching fast, but no worries, there's still time to register!
You and your practice are really busy, but we just wanted to give you a friendly reminder that it's not too late to register for Users Group this July 19 & 20. We still have a few rooms left that are under our special room rate, and we can't wait to share everything new with you, especially our recent news about TIMS in the cloud. We have a lineup of advancements and training that you can take back home with you and start using in your practice right away.
1. Speech-Language Evaluation Tools — including specific areas to record a patient's Developmental History, Behavioral Observations, Assessment Scores, Communication Profile, and much more. Using captured data, you'll be able to compile SOAP notes, your plan of treatment and/or various other reports with ease.
2. Patient Callback and Tasks — Patient's tasks are now linked to the patient. We've also added a task drop-down selection that will enable the user to create lists by certain task only. Find out how you can tailor your task lists so they're customizable by user and by tasks. You'll also see how to quickly look at a patient's demographics with a task to adjust the patient's record on the fly.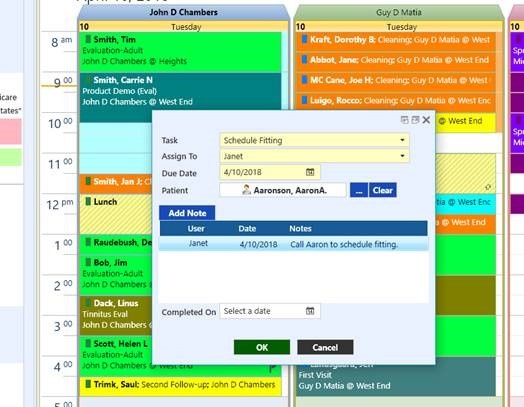 3. QuickBooks© Statements — Patient statements from QuickBooks can be pulled directly from TIMS where charges, payments, and adjustments are presented in an easier to read format. Several styles are available, as well as the ability to customize even further. Learn how you can have better control over who receives a statement by printing for one patient only, or by batch, based on several filters.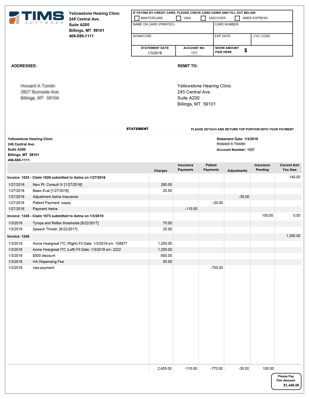 Click the image to view in full screen.
4. Network-Network-Network — Find inspiration, find encouragement, and find out what your peers are up to. Gather new ideas to take home with you. Along with our TIMS experts, the perfect mentor could be waiting for you at Users Group.
5. There's Still Time — We only get together every few years, so please join us. Register now, and make sure to save on your hotel as well by taking advantage of our special room block at the DoubleTree by Hilton, which is conveniently located downtown and is our host conference location.