Speed up your daily business practices while eliminating redundancy for you and your staff by providing a means for your audiology software system to communicate with your hospital or ENT's main software system.
Your primary EHR gets a lot of use from many different departments with a multitude of patients with various ailments. In addition to basic patient intake and scheduling, an audiology department must have the ability to perform hearing tests, track hearing aids, and produce diagnostic reports. A few other items on their wish list might include patient billing, Noah data mining, data gathering and research, and incorporating marketing tools. It's simply impossible to take a deep dive into audiology, or any other specialized medical practice with a generic system built for all. Audiology departments generally have their own software geared toward their special needs which may or may not be integrated or interfaced with a hospital's system.
When we talk about the difference between interface and integration, there might be some understandable gray areas about what each does and why both are important to your practice. What an interface does technically is allow two separate systems to basically 'talk' to each other (meet and interact), thereby letting them share information and successfully integrate with each other. Integration is the process of bringing together two separate systems that work together to deliver over-arching functionality. The right interface allows proper integration.
Your hospital, ENT, or university system might be equipped with a catch-all standard software, hopefully the best choice available to fit the entire staff's basic needs to help their patients in the most efficient manner. A good majority of larger institution settings may use EPIC® or Centricity®, which are trusted medical software brands, but lack the tools audiologists and their staff need to do their specialized jobs effectively.
If you're planning on purchasing an audiology software, make certain it works seamlessly with the medical software already in place ensuring the two systems are capable of fully integrating with HL7 so the specific patient data you need is available to you instantly.
HL7 is the lifeline between your overall corporate system and your specific audiology system.
No more using Excel® to keep track of your hearing aid inventory.

No more excessive printing and paper charts.

No more writing reports and scanning them into the EHR to keep patient records complete.

Forget copy and paste and even printing and scanning documents and/or files.

Interface. TIMS paired with HL7 stops the double-entry madness.

The patient information you need ... at your fingertips ... right now.

Make appointments in your own system and seamlessly integrate patient demographics and appointment records.

Your outcome data, such as audio-metric results, point-of-sale, and claims information, can be synced back to your host EHR for review by the clinician, accounting, or claims management.
Simply put, HL7 lets you put more time and effort into your patients and less into paperwork and redundant processes.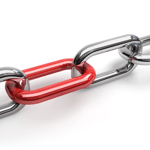 The Health Level 7 (HL7) interface is a critical link for any hospital or Ear, Nose, and Throat (ENT) practice that is currently using an existing charting system. This data exchange system is designed to transfer clinical data through a standardized, electronic interface between Electronic Health Record (EHR) systems used in hospitals, university clinics, ENT practices, and TIMS Audiology Software.