The aim behind your revenue cycle strategy isn't simply to sharpen your cash flow. Your principal objective as an HME business is to provide quality care to your patients, and your revenue cycle should support that initiative.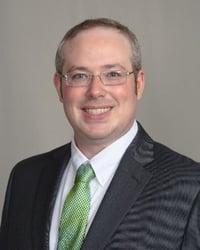 That's why Joey Graham, Vice President of Operations with Prometheus Group, and Joe Simanton, Senior Product Owner at Computers Unlimited, will join forces to present 'Revenue Cycle Best Practices - A Real World Guide by Real World Experts' at the 2017 TIMS Users Group Conference.
Receive real world advice on how your HME business can increase productivity and maximize profits. Issues concerning the management and collection of patient service revenue will be reviewed. Challenges in the industry will also be examined as Joey and Joe focus on how TIMS can provide solutions for each phase of the revenue cycle.
Additional topics of interest will include:
Intake
Eligibility & Verification
Prior Authorization
Denials & AR Management
And so much more.
---
Prometheus Group combines innovative software solutions to equip HME/DME businesses to effectively compete in a constantly changing industry. Their fresh approach to billing services streamlines provider operations and leverages advanced technology. The experts at Prometheus Group have in-depth payer knowledge across all product lines and all Medicare regions.
---
Event Sponsors:
---