Users Group 2017 showcased all of the bells and whistles TIMS Software has to offer. Our latest products were proudly presented for users as they experienced the TIMS interactive experience. Here are a few highlights from this year's conference.
Opening by President David Schaer
President David Schaer of Computers Unlimited commenced the event with several exciting features from TIMS Software. Innovative developments in cloud computing, our mobile product, TIMS Delivery, as well as Intake and A/R Collections Worklists were all key products that received special attention at Schaer's opening.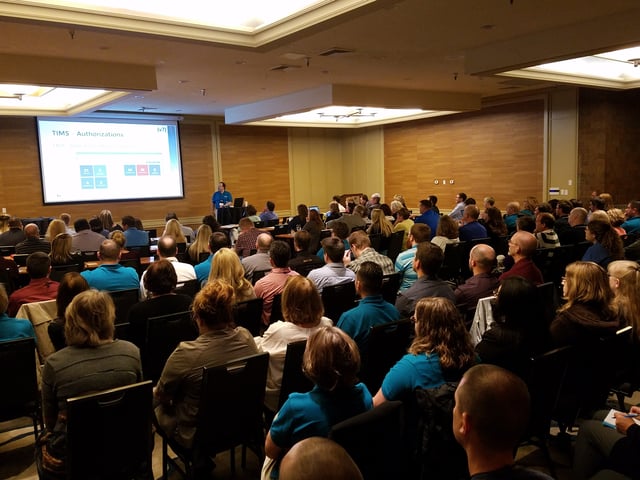 Experts Presented on Revenue Cycle Best Practices
This year also brought a unique presentation by Joey Graham, vice president of operations with Prometheus Group, and our own Joe Simanton, senior product owner at Computers Unlimited. They presented 'Revenue Cycle Best Practices - A Real World Guide by Real World Experts.' Attendees received advice on how HME businesses could increase productivity and maximize profits through the management and collection of patient service revenue.
Interactive Stations
Our most esteemed products were on display for users to examine through interactive stations. Instead of formal classes on the first day, attendees had the opportunity to interact with TIMS personnel and experience our products first-hand. Attendees also embraced the opportunity to network with fellow users through individual stations.