Users Group Is Upon Us, So Here's A Few Useful Tips.
Hands On Room—Every year we have a conference room available to you, complete with Computers Unlimited experts to help you sort out any questions or issues you may have about TIMS. We're here to help. Below is this year's schedule (a print out will be included in your registration packet):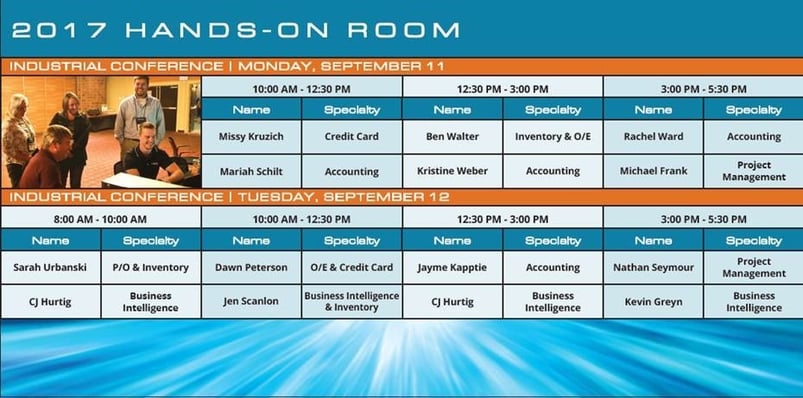 If you've registered for a One-on-One meeting with any of our staff and have any questions please let us know when you check-in at Users Group.

Beginning with Sunday's opening welcome reception, all classes, continental breakfasts and lunches will take place at the DoubleTree by Hilton. The Computers Unlimited reception on Monday night will once again be held at the Computers Unlimited offices and Tuesday night's dinner/reception is returning to the Northern Hotel, located one block east of the DoubleTree (maps will be included in your registration packet).

Weather—Lot's of sunshine is expected for your arrival on Sunday. Monday, 88 degrees with a possible thunderstorm, Tuesday looks to be sunny and Wednesday will be unseasonably warm and cloudy.

Billings has something for everyone. We have some great new shops and a few new craft beer pubs along with a cider house right downtown. Please let us know if you need a recommendation.
See you next week!