We're Here to Help ... Please Stop by the Hands-On Room
Every year we have a conference room available to you, complete with Computers Unlimited experts to help you sort out any questions or issues you may have about TIMS. Below is this year's schedule (a print out will be included in your registration packet):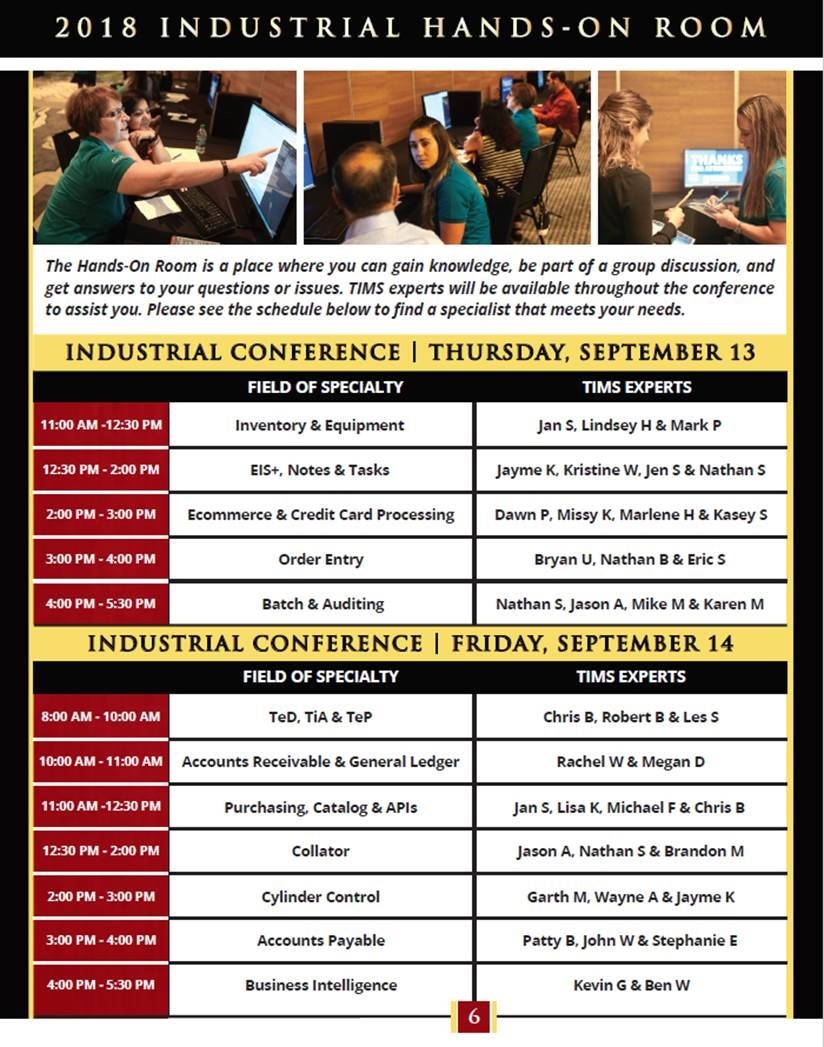 Be sure to watch your email next week for some important last-minute information.
See You Soon!