A lot of us went from Users Group, to catching up at the office, then off to GAWDA. So, we waited to send you some of the highlights of what's new in TIMS and to share the always anticipated Users Group event photos.
Attendees Learned About...
How both TIMS Accounts Receivable and TIMS Contract Campaign Manager are standard in TIMS 7 with a service pack purchase. Yes, that means that if you have upgraded to TIMS 7, you can start using these two features with the simple low cost purchase of a service training pack.
4 Ways to Deliver – Using TIMS Delivery. This routing and delivery mobile product dramatically improves your processes to create efficient and effective delivery and on-the-fly order taking.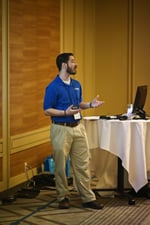 1. Scheduler or 2. Roadnet – Drivers see their routes based on date, truck, and driver number with real-time updates and the ability to instantly add new orders. You can see driver locations in real-time and see orders as they are delivered, rescheduled, or marked as undeliverable.
3. Direct Mode – Use direct mode for on-call/hotshot drivers. Pull orders in based on order number and process them just like any other delivery. Instantly create both new deliveries and future orders.
4. Walk-In Mode – This is ideal for front counter customers. Look up orders by account and add new orders including gases and hardgoods in real-time.
Truck load/unload capabilities and using Bulk Gas Manager in conjunction with Delivery were also discussed. We heard from Brad Bayne with Green CO2 about how these two components work together to significantly improve operations and your bottom line.
TIMS Assistant – More and more capabilities have been added to TIMS Sales Assistant.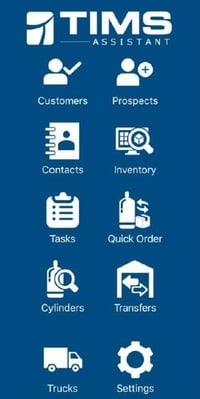 Contracts

Open A/R

Open orders

Deliveries

Quotes

Quick orders
And new capabilities coming soon:
Cylinder/Inquiry
Warehouse transfers
Truck/Inquiry
You'll be able to see where a truck is on its route, and whether orders have been completed. Also coming soon—Interaction Inquiry which will give you the ability to view actual customer/prospect interactions by sales staff.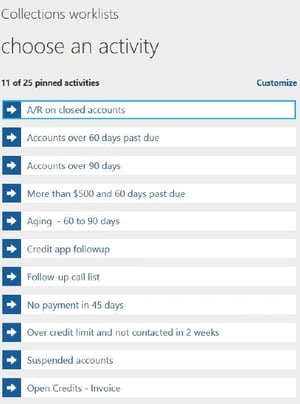 A/R – A/R eliminates the need for generating or distributing A/R aging reports. Once worklists are set up, your staff can "work" the list. Management can set goals for staff, and everything is reportable. Loading forms like Dunning letters, and attaching documents to send out with collection letters from files or by using Imaging is simple. They can choose an activity from a drop-down menu which is customizable.
Contract Campaign Manager Tools
Multi-Year Pricing for contracts and future contract rollover
Service Agreements and terms for termination, notification, and renewal

The "evergreen clause" which can automatically extend a contract expiration date

Setting user privileges to regulate the user experience

Contract cap % and required increase days

Creating, reviewing, and publishing a campaign

Viewing contract change history

Mark, Computers Unlimited; Ben Bisconer, Complete Welders Supply; BJ Barr, nexAir; and Linda Fette, Helget Gas Products led a panel discussion about the time-saving effects Contract Campaign Manager had on their businesses.
2019 Users Group Photo Recap - Click to see photos
---
If you need more information on a particular product or service, contact your TIMS product consultants.
The slide decks from each class are available on our user portal for TIMS customers.
Please feel free to download any subject that interests you.
---