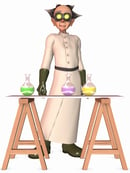 If You Missed Users Group Last Month, Read On
Grow Your Bottom Line with the Latest TIMS Enhancements
Along with all the Accounts Payable advances, valuable metrics have been added to eCommerce. You can now analyze the number of users logging in and review all purchases made by each user per month or over the last 12 months, whether the order is placed by a customer using eCommerce, or by Order Entry.
Cylinder Balance Screen—When viewing or researching your cylinders at the point of delivery, you now have the ability on the Detail screen to see the POD without having to switch to another screen. The picking ticket/mobile receipt is shown right along with the invoice, so you can see everything you need at-a-glance. In addition, Customer Site Tracking has been modified and now has the ability to export cylinders so that cylinder data can be analyzed in a spreadsheet.

Cylinder Count

—

Set all missing tracked cylinders that are in the cylinder count to a user-defined workflow state when closing the cylinder count. This will eliminate the manual process of having to change missing cylinders to a desired workflow state since they were not found during the count and your system count totals are more accurate because you're not counting the out of scope cylinders into the system total.

(TIMS Versions 6 & 7).
New Credit Card—Branch/merchant selection. Previously, all credit card transactions processed in A/R Manager ran under the merchant assigned to the customer's branch. The merchant can now be matched to the Credit Card G/L account used for the batch for easier reconciliation. The user can control the destiny of the credit card transaction.
Faster Report Generation—We've created a new Accounts Payable BI cube. Cube reporting delivers robust A/P analytics such as the full invoice history for a particular vendor, all past due invoices, or reviewing your vendor balances over time. Reports are set up using your PivotTable Fields.
And...in case you missed our last email with numerous enhancements to
Accounts Payable, you can read it here.
Plan Your Upgrade to TIMS 7 — Contact Tracie at (406) 255-9615