I recently spoke with Penny Mayer, Development Manager-ACM/Propane here at CU, about cylinder management. Inspired by how you, our customer, would like to see TIMS perform, Penny and her team have been working on some exciting innovations to cylinder management.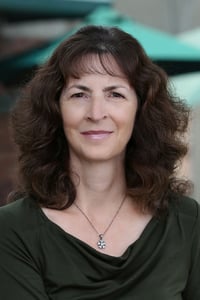 Penny, can you tell me a little bit about the ACM enhancements you've been working on and why?
We continue to make asset management better by listening to our customers and making changes that will help them with tracking cylinders and customer deliveries. Our most recent focus has been on simplified ways to handle customer owned and exchange-type cylinders.

Can you tell me a little about "End of Day Truck Reconciliation"?
You want your drivers or other staff members to be responsible for balancing the truck prior to them going home for the day. The driver is the best resource to clarify truck discrepancies and often he or she has left before the issues surface. With this new feature, you will receive messages such as "loaded but never shipped or unloaded" and "unloaded but never returned or loaded." You'll be able to troubleshoot and recheck while the cylinders are still in sight and while the memory of the circumstances of the truck stop is still fresh.
Why should I be using ACM? What does it change?

ACM can help grow your business. By enabling you to resolve cylinder disputes quickly and accurately, it builds trust with your customers. At the same time, it lets you keep track of one of your most important assets, your cylinders.
What is CIFR and how does it benefit our customers?

CIFR refers to Cylinder Inventory Forecasting and Replenishment. It is one of our current development initiatives to streamline and mainstream cylinder replenishment and production planning. CIFR will maximize cylinder utilization and minimize stock outs. At Users Group this year, there are a series of Cylinder Management sessions starting Tuesday morning at 9am.

If someone attends a Cylinder Management demo, what can they expect to take away?
Knowledge—with you as our valued partner, we continue to enhance our product from your suggestions. Our goal is to help your business grow and prosper. You'll be excited about the new features you can start using right away.