If this Independence day finds you cooking for a crowd, here's an easy recipe that lets you set it and forget it with the help of a crockpot. I've made this recipe for family and friends dozens of times and it always has a way of disappearing. It was also a menu staple at my restaurant. Happy eating.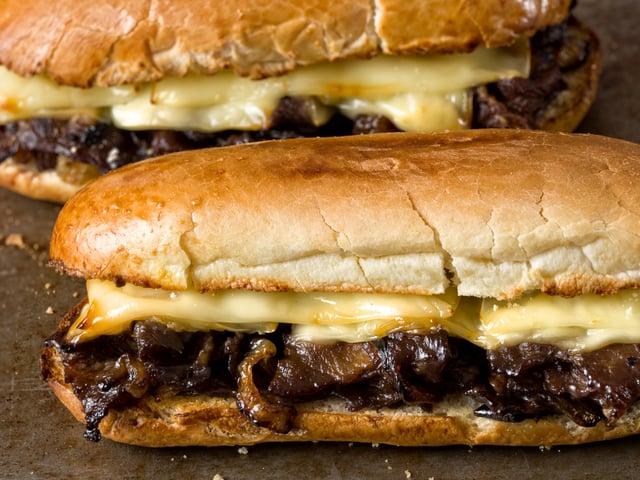 Need I say more?
Here's what you'll need:
One brisket, at least 10 lbs. (Or use two smaller chuck roasts)
One to two beers
One small jar peperoncini's, 8 or 10 oz
A few tablespoons italian spices
Sliced Provolone cheese
Hogie buns
In the morning, throw the brisket in the crockpot and cover with the beer. Take out 3/4 of the jar of peperoncinis and cut their stems off. Throw those in with about 3/4 of the peperoncini juice from the jar. Add the italian spices and set your crockpot to low. Cook all day. Try not to eat all of it while you shred the brisket. Serve on hoagie buns and use the beer/peperoncini juices to dip your sandwich in. You can put the sandwiches together with the cheese, wrap individually in foil and put them in the oven for 10 to 15 minutes to melt the cheese and heat the bread. This will feed around 10 people if you didn't snack too much.
---
This delicious blog is brought to you by our Content Writer for TIMS Industrial, Gayle Smith. Be sure to subscribe to this blog using the form on the right so you don't miss any of Gayle's mouthwatering recipes or TIMS updates.