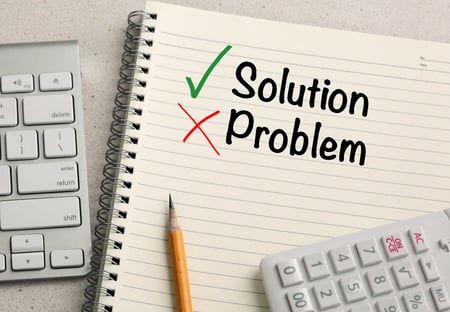 Improve Your Day-to-Day Business Processes with the Right Tools.
If you've been contemplating a new ERP system for your industrial gas and welding business, you've come to the right place. You may have already searched online for some of the systems available to you, picked up information at a tradeshow or even printed bits and pieces of materials to study and seriously consider. Our Buyers Guide has all of the clear, concise answers you'll need to make an informed decision.
Choosing the right software for your business is no easy task—there is a real learning curve for your staff as employing a new system is definitely a big change. But the things that will always stand true remain the same. Software systems are not all alike. One size will never 'fit all' and layering different software pieces together does not make for a stable and consistent ERP environment. Choose not only the right system, but the right training and support. With TIMS, training is ongoing. From implementation to application and technical support, our entire staff is located right here in our offices, so you and your team will feel confident with the TIMS system.
Instead of wondering, stressing, and living with that nagging feeling that keeps tapping you on the shoulder reminding you that you should be doing something about the inadequacy of your software system, get it done and cross it off your to-do list. If you are serious about investing in a software system that will do business better, with clear, concise answers, download our free Buyers Guide.


You'll find out what makes us different, and more importantly, that our vision matches your vision.
---
From managing your cylinder assets to order entry and accounts receivable, to purchasing and receiving, general ledger and accounts payable processing. From inventory pricing and contracts to an electronic catalog system to business intelligence tools that provide you with reports for more informed business decisions. Credit card processing, truck distribution, mobile delivery, imaging, and now, introducing TIMS Mobile. TIMS Mobile is your office on the go with instant access through your mobile device to customer contact listings, inventory contract pricing, current cylinder balances, open orders, open AR, prospects, and much more.