Do These Simple Things to Make Your Workday Easier
1. Focus. Avoid distractions like office politics, gossip and your e-mail. Only checking your email periodically will keep you on task and help you accomplish your priorities.
2. Say, "No." This conveys that you are capable enough to distinguish between work priorities and productive or unproductive work.
3. Delegate. Have a long 'to do' list? Delegate the right task to the right person. This lets you focus more on important things and helps other employees learn new tasks.
4. Learn shortcuts. We've got some great TIMS shortcuts for you in this latest release. Read on for a few highlights.
TIMS Customers, check out the CU customer portal for much more.
TIMS Release 30
New Enhancements to Ecommerce
If the UPS or Fedx tracking number is available, it will now display on the Open Order screen and the Order History screen. This gives the user the ability to check on the status of an order within the Ecommerce module without having to make a phone call to the sender.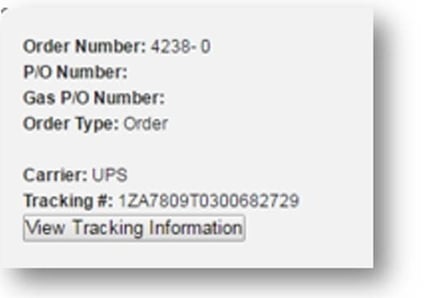 Also new in Ecommerce, is the ability of your customer to view whether the item they are ordering from you has their contract pricing. The contract pricing will show on the Item Detail screen. Customers will no longer need to call you to check if the price listed is their contract price.

Correct Order Confirmation
Ever wonder if you are ordering the correct item? Now you can see the part numbers on your order confirmations, much like you see them on picking tickets, ensuring that your CSR's and customers are ordering the right items.


View Task History
Task history is now visible using the Task Clock. When a task is created, assigned, completed, dismissed, re-opened or commented on, you will be able to see who worked on the specific task throughout it's succession.*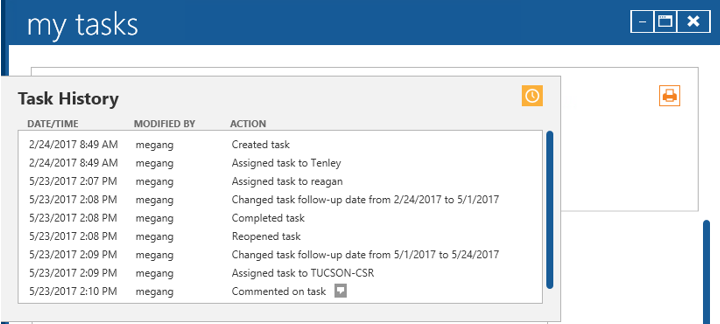 *Tasks is an add-on feature of TIMS.Task History is available in TIMS 7. Give Tracie a call at 406-255-9615 to find out more.
Check out the Customer Portal for a more in-depth view of Release 30.
Or schedule your upgrade here.