As an independent business owner, you have a busy schedule and lots of worries. You worry about your computer system's hardware and licensing, whether your backups are happening, not to mention paying that extra IT guy.
Less IS More—When you choose Online Hosting you're not only cutting out the clutter, headache and cost, you are getting much needed time back that you were spending solving emergency issues like trying to get your lost data back after your system crashes. Ouch! How about adding up the cost of lost productivity?
Hardware Maintenance - Don't worry about maintaining hardware and licensing.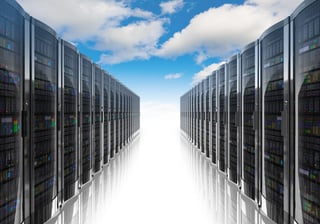 Why worry about replacing a drive or buying new tapes? Did the tapes even get backed up last night? Imagine having no CPU failures, motherboard failures or having to call someone to find a part for a server that was new in the 90's that probably doesn't exist anymore. Maybe you can get it on back-order? Back to square one.
This is part one of a two-part series on the advantages of using an Online Hosting Solution versus using a traditional hard drive system for your business needs.
Stay tuned for part two coming up next week!
---