Wireless handheld delivery
Increase Delivery Accuracy and Reduce Disputes Over Cylinders
Easily deliver any type of product
With TIMS Mobile Delivery, you can deliver cylinders, bulk gases, hardgoods, and rental equipment.
Simple order download
Rather than worry about a manual stack of paper, all your drivers have to do is press "Download", and all of their orders download to them. If a driver sees a mistake, they can easily send orders back to the dispatcher with the tap of a finger.
Drivers no longer need to create a manual DOT manifest, trip report, or load sheet, because the dispatcher can do this for them automatically. See Quickly print DOT manifests and trip reports (hyperlink) for more information.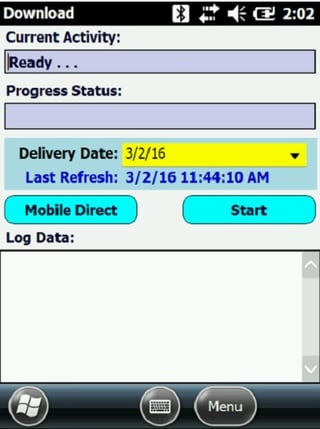 Permanent electronic proof of delivery
Manual changes to delivery receipts are no longer necessary because the original customer order is automatically altered based on what is actually delivered. For each delivery, your customer will sign the driver's handheld and their signature prints on the receipt to produce a permanent proof of delivery. Easily email or fax proof of delivery to your customers' on demand.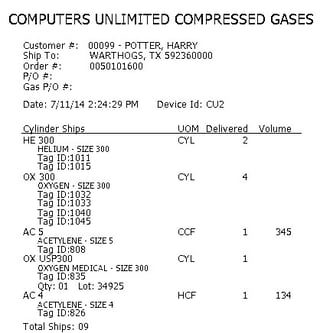 Reduce paper by using mobile printers
Order quantities, line items, and customer signatures are all recorded digitally. Drivers can easily print a paper receipt with a printed electronic signature and line items and quantities that are always legible, reducing order disputes.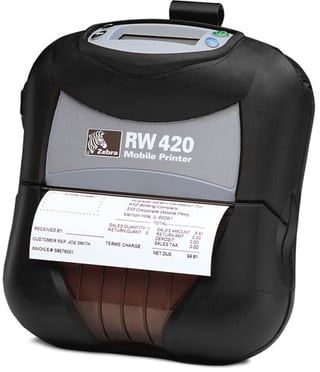 Print a receipt with customer specific pricing
Your driver can print a receipt with line item pricing that honors customer pricing contracts including tax and delivery charges, using a cellular connection. Orders can be sent to the driver out in the field over a cellular connection.