No one likes feeling isolated. Captioned telephone service for your patients gives them the gift of staying connected to friends and loved ones. Now you can order a captioned telephone right within TIMS.
In working with our partners to make ordering captioned telephones quick and simple, it's easier than ever to get your eligible patients a captioned telephone at no charge to them. Simply by using your patient record to auto-populate the certification form you can submit it directly to the service provider right through TIMS, in less than one minute.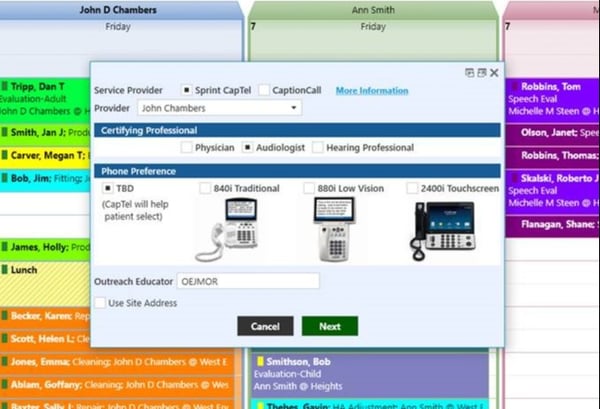 Our current captioned telephone partners are:
Contact Donna to learn more.
Last updated: February 17, 2022.