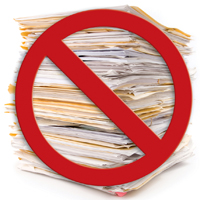 TIMS Audiology has a fully integrated electronic document management system that provides you the key to being paperless with complete and fully integrated electronic medical records (EMRs).
And while the cost of doing business keeps going up, TIMS Software provides another way to bring your costs back down. All this while improving the way you do business. Here are the benefits:
24/7 access to all of your scanned documents
Securely store, access and import critical patient data from one integrated system, quickly and efficiently
Increase business flexibility and capture ANY document types, from patient photos, and forms, to insurance cards and assignment of benefits
Improve record management and eliminate costly archive fees with easy-to-use document retrieval
Streamline patient record access with the ability to attach a stand-alone file to a patient record in TIMS
Eliminate lost, misfiled, or illegible medical records
Increase security with electronic audits of patient data access
Simplify operations with our direct document scanner interface
Learn more about our our paperless office solutions.
Last updated January 4, 2022