TIMS Audiology & SLP is integrated with NOAH 4. The TIMS NOAH 4 interface delivers a fully integrated data portability system and standardized platform for hearing test results. With TIMS and NOAH 4, you see immediate benefits:
Seamless integration from NOAH 4 to TIMS Software
Diagnostic reports combining chart notes, audiograms, and recommendations
More intuitive processes
More efficient workflows
Improved customization on patient screens
Enhanced journaling
Improved search functions
Ability to export NOAH 4 test results
What do these enhancements mean? More efficiency, smarter workflows, and better integration. TIMS Audiology and NOAH 4 provide the combination you need to deliver your testing results with the accuracy your business demands.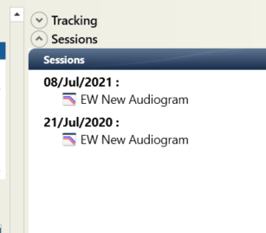 Noah 4 features include:
Noah session tracking with one-click access
All audiogram symbols are fully supported
Additional speech audiometry fields
Additional word recognition fields
Improved stability and usability
Import patient records into Noah 4 directly from the NHA
or NHAX file without having to launch Noah 4
With all this information in one place, means you and your staff eliminate unnecessary tasks and duplication of work. Now that's an upgrade that just makes sense. Learn more about what TIMS Software can do for you!
See firsthand how TIMS Software can proficiently manage your business needs.
Last updated 9/21/22