A TIMS partner that makes it simple to get your patients the tools they need to stay connected.
ClearCaptions makes communication with your patients easier, through the use of phone call captioning equipment and services, letting your patients see what's being said in real-time. Access the simple request form directly in TIMS to email or print, then submit the form to ClearCaptions on behalf of your patient.
In the Patient Summary panel, click the Reports/Letters/Captioned Telephone icon: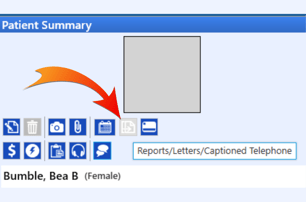 Then click on the Captioned Phones button: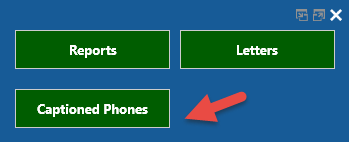 From there, choose the ClearCaptions option. You can preview the application, email it directly to ClearCaptions, or print a copy: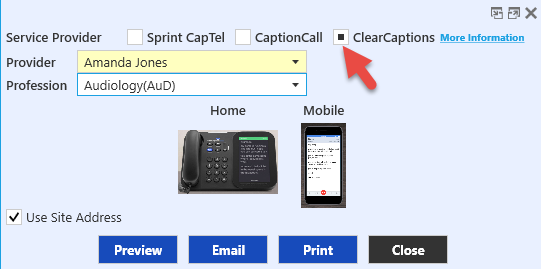 If your patients have hearing loss that makes it difficult to use the phone, ClearCaptions provides a NO-COST* captioning phone, a free mobile app (for individuals who have an iPhone), and call captioning service that helps your patients stay connected and independent, comfortably and confidently.
For more information about ClearCaptions service, call 888-870-8114 or email hcp@clearcaptions.com.

"FEDERAL LAW PROHIBITS ANYONE BUT REGISTERED USERS WITH HEARING LOSS FROM USING INTERNET PROTOCOL (IP) CAPTIONED TELEPHONES WITH THE CAPTIONS TURNED ON. IP Captioned Telephone Service may use a live operator. The operator generates captions of what the other party to the call says. These captions are then sent to your phone. There is a cost for each minute of captions generated, paid from a federally administered fund."
Updated 11/07/23