The Right Partner Makes Business Processes Seamless
You are responsible for much more than patient care. To operate a successful Audiology Practice, you need the right tools. Tools that you can trust, so you can get back to what's important to you, helping your patients.
Recently, I spoke with Perry Tatooles, VP of Strategy Partnerships and Matt Gandolfo, Strategic Partnership Manager, with TransNational Payments. TransNational specializes in working with a variety of medical practices much like yours.
TIMS Software: What can you tell me about TransNational Payments?
Matt: TransNational Payments is an industry leader in payment and technology solutions serving businesses nationwide. We have built our company and our relationships on solid foundation of trust and take pride in the fact that we are easy to do business with. We've spent over 20 years working with small and mid-sized businesses, and understand the stress that accepting payments can put on them. Our business is designed around not only saving money and passing on our low rates and fees to our customers, but by committing and maintaining the resources to ensure the best long-term experience in the payments industry. From our Relationship Managers, Underwriting, and Service Specialists, to our Installations and Risk and Charge-back Management, we are very quick to communicate with our customers. We are committed to taking the stress out of payments and strive to make TransNational our clients' last stop for payment services.
TIMS Software: What makes you different from other merchant services?
Perry: Like most business owners know, payment processing companies can be very frustrating. We understand that and have built our business on a model of full disclosure-telling the truth. When a client calls, we answer the phone promptly, every time. These may all seem like obvious practices, but they are some of the most difficult areas for most service related businesses to be successful at.
Every TIMS customer, should they decide to switch to our company for their payment needs, will work with a Relationship Manager that has been in the payment industry and also with TransNational Payments for over 10 years. Through this relationship, clients will be taken through a full consultation and will be given the knowledge they need in order to make an educated decision.
TIMS Software: How would an audiology practice benefit from using Transnational Payments over another merchant services company?
Matt: TransNational has a long history of working with Audiologists. Our experience and relationships make us an ideal company to partner with for payments. Our experienced Account Managers understand your business, how you accept payments, and what some of your challenges may be. Our partnership with TIMS is really a great indicator of our commitment to this space and our desire to have a big impact on it. There are 3 major areas of benefit that TIMS users will see with TransNational Payments over any other processor.
Technology, Process, Price
Run credit cards directly in TIMS resulting in less steps, faster transaction times, and reduced errors by eliminating double-entry.

Securely store card holder data for additional or recurring transactions

Wireless equipment for mobile payments

Electronic signature capture for additional forms/documents in addition to credit card receipts

Consultative sales process with full disclosure on pricing. Full access to 24/7 customer service, along with continued support from

TIMS

Account Manager - call, text, or email anytime.

Guaranteed to meet or beat any competitor's price. Our group-leveraged rates have saved TIMS users an average of 30% compared to their previous providers.
TIMS Software: How does a busy audiology practice trust that they are making the right choice?
Matt: It starts with them putting their initial trust in TIMS, as they have already taken the time to evaluate multiple companies, and have chosen TransNational Payments as their preferred partner. From there, we are confident that the experience with our TIMS Account Manager through the installation process and our ongoing customer service, TransNational will continue to prove to be the right choice. We understand that the success of our relationship with TIMS is measured by the satisfaction of every user we work with, so we will constantly strive to maintain the highest levels of customer satisfaction.
---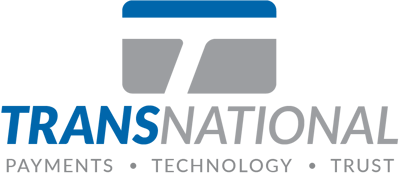 For more information contact Matt Gandolfo, Strategic Partnerships Manager,
at TransNational (847) 655-1355.
Be sure to mention you are a TIMS customer to receive special rates.
---
Last updated May 24th, 2021.
---