August 1, 2018—FOR IMMEDIATE RELEASE, Computers Unlimited, developers of TIMS Software, is celebrating its 40th Anniversary this year. Co-founded by Dr. Mike Schaer in 1978, today, David Schaer is the President of Computers Unlimited overseeing three different software application divisions for three distinct industries, staffed by over 180 employees.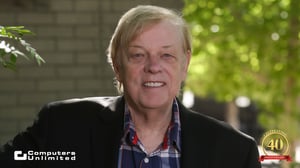 Computers Unlimited began by servicing a local industrial gas and welding company that needed an integrated software solution to help their business run smoother. Under Mike Schaers' guidance, software developers were tasked with creating a product to answer a growing need for this industry. In the early 80s, the company expanded into the home medical equipment (HME) industry when a customer needed new functionality to process medical claims and track medical oxygen. Then in 2002, the company acquired a local software company servicing the needs of the audiology and speech, language & pathology industries.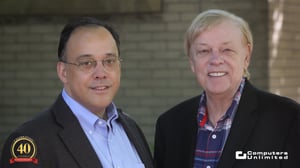 Computers Unlimited prides itself on listening to the needs of its customers. Says David, "The new frontier is about connected and open systems. We are achieving this by making TIMS mobile and the TIMS platform open. The world has gone mobile and so has TIMS."

David added, "Our latest developments are a reflection of our DNA—our people make it happen. I'm very proud of the fact that our staff members are long-term, which is something you don't see too often in today's business climate. We all share the same vision, to meet the ever-changing needs of our users."

For questions or more information, contact Gayle Smith, Computers Unlimited. Photos available on request.