Now, more than ever, your Audiology & SLP Practice needs to run smoothly and efficiently. Check out just a few of the features available within TIMS that enable you and your staff to spend more time with your patients and less time with paperwork.
1. Scheduling Appointments - Keep it streamlined and organized.
Creating an appointment is simple, just drag and drop. Preset color coding values allows for quick distinction of appointment types.

When scheduling an appointment, quickly set up and record patient demographic information.

Record marketing source when an appointment is made to use for future marketing opportunities.

Confirm appointments with message notifications to keep your calendar filled with revenue opportunities.

Simply log-in and schedule audiology or SLP focused appointments.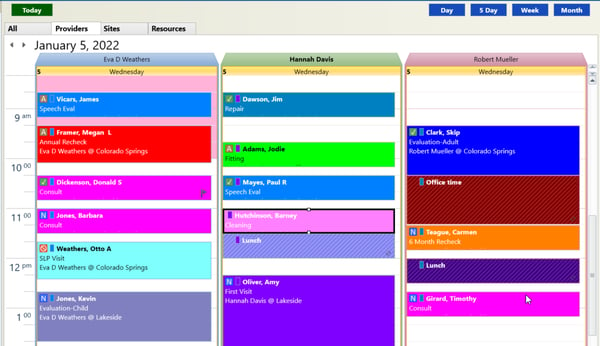 Click here for even more features in TIMS Appointment Scheduling and TIMS Appointment Notifications.
2. Case History Questionnaires - Data you can use.
During a patient appointment, capture patient case history with customized, detailed surveys.
You can create and include standardized or custom questions within any questionnaire.
The information is automatically stored in the patient's history file in TIMS.
An unlimited number of questions and sub-questions can be included such as a drop-down list, multiple selections, yes or no questions, and more.
3. A/R Capabilities - Manage your patient Accounts Receivable directly within TIMS.
The TIMS Accounts Receivable module enables you to create clear, concise, and accurate patient statements. You can run your month-end statements in one quick batch or on-the-fly. Your statements are personalized, easy to read, and self-explanatory. The statement shows name, address, date of service, invoice numbers, charges, insurance payments, and patient payments made to date, as well as adjustments, pending insurance, and the current amount owed.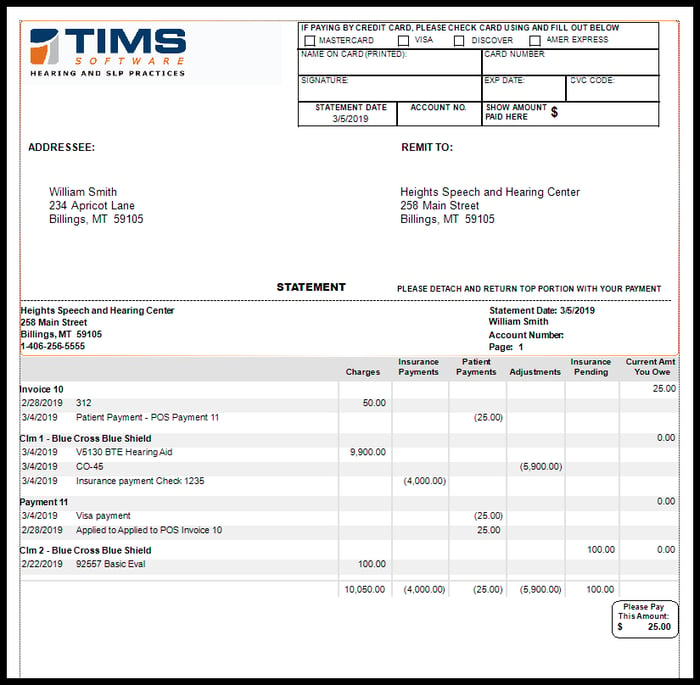 In addition, you can view patient aging reports, easily keeping track of your receivables.

Filter patient aging groups to prevent those patients from moving to collection status.

Watch your Open Invoice Report (see screenshot below) to see aging days to quickly identify invoices or claims that need prompt attention.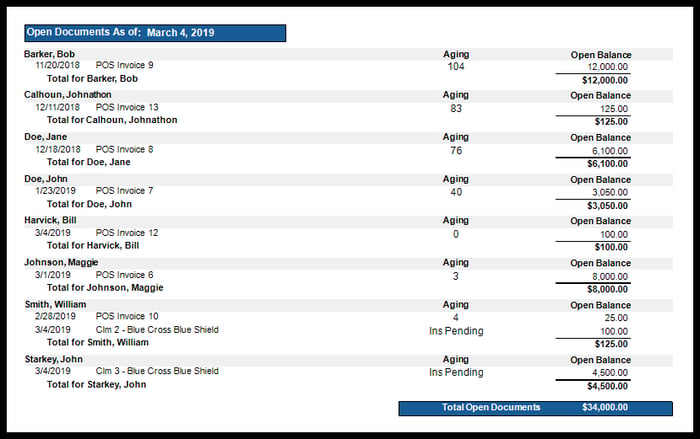 Want to learn more? Check out our features page & contact Donna to get started.
Last updated: January 4, 2022