Whether you have an Audiology practice or an Audiology & SLP combined practice, find your best options for a stand-alone audiology software or audiology plus SLP that does what you need it to.
1. Accounts Receivable - You need an A/R tool that is accurate and simple. With TIMS A/R there's no going back and forth from TIMS to QuickBooks. Easy one-stop access to create and print professional patient statements, perform quick research, review patient financial activity, analyze A/R aging reports and more.
2. Electronic Health Records - (EHR) TIMS makes it easy to maintain important patient records and related information in electronic format. Maintain audiograms, chart notes, diagnostic reports, scheduling, and appointment history.
3. Noah Data Mining - Get easy access to your data. Noah data is stored and maintained within TIMS so it's easy to retrieve, analyze, and quickly find specific audiogram data elements. Create personalized, targeted marketing campaigns based on Noah search results. Choose from over 50 search parameters to identify specific patients with various hearing conditions.
4. Marketing Capabilities Built In - We understand that you need to constantly build your patient base. That's why TIMS has built-in marketing tools that let you create marketing lists by analyzing a variety of patient related information and hearing aid test results. Keep in contact with your patients offering new products, warranty expirations, and Battery Club mailers by phone, email, or print.
5. The HL7 Factor - Whether you are working in an ENT office, in a hospital or university setting, HL7 makes it possible for your patient data to integrate with TIMS. The interface between TIMS and HL7 eliminates double entry, excessive printing, copying, pasting, or scanning documents and files.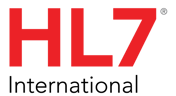 The Health Level 7 (HL7) interface is a critical link for any hospital or Ear, Nose, and Throat (ENT) practice that is currently using an existing charting system. This data exchange system is designed to transfer clinical data through a standardized, electronic interface from Electronic Health Record (EHR) systems used in hospitals, university clinics, or ENT practices to TIMS Audiology Software.
Last updated March 1, 2022.