We've got a lot in store for you this year at Users Group—balmy weather, catching up with your peers, and discovering the best methods available for you to increase productivity and profits with TIMS.
1. We'll be unveiling new Speech-Language Evaluation Tools which include specific areas to record a patient's Developmental History, Behavioral Observations, Assessment Scores, Communication Profile and much more. Using captured data, you'll be able to compile SOAP notes, your plan of treatment and/or various other reports with ease.
2. Find out what's new to help your practice run smoother than ever using Patient Callback and Tasks. Patient's tasks are now linked to the patient. We've also added a task drop-down selection that will enable the user to create lists by certain task only. Find out how you can tailor your task lists so they're customizable by user and by tasks. You'll also see how to quickly look at a patient's demographics with a task to adjust the patient's record on the fly.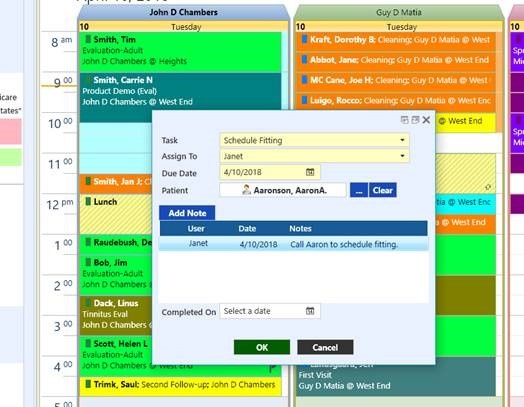 3. QuickBooks© Statements — Patient statements from QuickBooks can be pulled directly from TIMS where charges, payments, and adjustments are presented in an easier to read format. Several styles are available, as well as the ability to customize even further. Learn how you can have better control over who receives a statement by printing for one patient only, or by batch, based on several filters.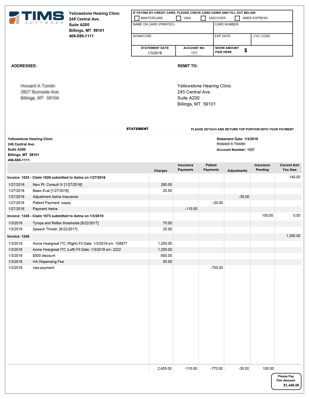 Click the image to view in full screen.
4. Network-Network-Network — Find inspiration, find encouragement, and find out what your peers are up to. Gather new ideas to take home with you. Along with our TIMS experts, the perfect mentor could be waiting for you at Users Group.
This even has concluded.
Please visit the Events page for upcoming activities.
Last updated 04/21/2021.