Sometimes Business Decisions Are as Easy as 1, 2, 3.
1. TIMS Mobile - No matter the mobile device you choose, keeping track of your cylinder assets is streamlined with Advanced Cylinder Management. ACM is a powerful, all in one tool that not only tracks and manages your cylinder fleet, all ACM information is shared in your TIMS system. Create, schedule, route and dispatch truck deliveries and eliminate manual entry. The end result is highly reduced cylinder errors, electronic proof of delivery, cylinder tracking inside customers' facilities, paperless order entry, and critical business analysis capabilities.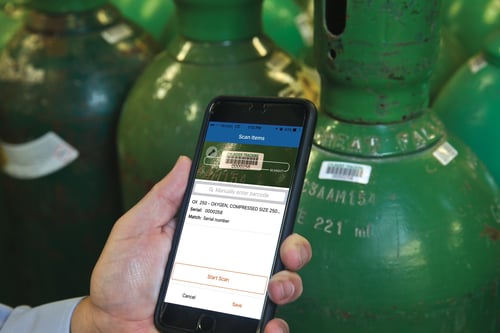 2. TIMS Assistant - Your sales CRM tool, gives you instant real-time access to vital customer and prospect information with a simple 'tap' of your mobile phone or tablet. TIMS Mobile is your office-on-the-go with instant access through your mobile device to customer contact listings, inventory contract pricing, current cylinder balances, open orders, open A/R, open quotes, prospects, and much more.
Check the status of customer and prospect information on the spot.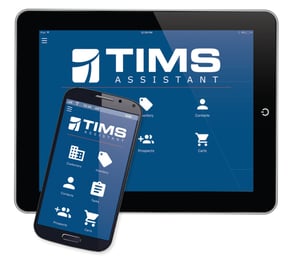 Inventory Availability
Contract Pricing
Customer Cylinder Balances
Open Orders & Open Quotes
Open A/R
Order History
Order Creation
Prospects
3. Put it all together for one solution. One source of truth. There's no need for different systems that do different things in different places and don't communicate with each other. TIMS is wherever you are with one system; whether it's in the hands of a salesperson who's creating an order at a customers business, or in the hands of a driver scanning a cylinder delivery; TIMS is constantly in touch, in real-time, with your core TIMS system.
Last updated January 14th, 2022.