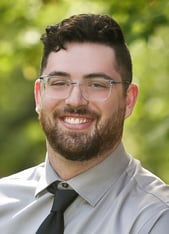 Hello, my name is Danny Little, and I am the Advanced Cylinder Management (ACM) Coordinator here at Computers Unlimited. My day-to-day job is to provide support and ensure best practices while working closely with new and current customers that use our cylinder tracking software.
Our team recently had an opportunity to interview Jenny Baker, Director of Operations Initiatives at nexAir (https://www.nexair.com/). She's been in the industry for 25+ years and has a wealth of knowledge to share. During the interview, we specifically discussed the ACM software product in TIMS®. Since nexAir implemented ACM they've had several wins. We'll get to those in a moment. First, let me tell you more about what ACM is.
TIMS Advanced Cylinder Management, also known as ACM, allows industrial and medical gas distributors to track individual cylinders throughout a workflow (e.g., dock full > delivered to customer site > returned empty) using barcode scans captured by a mobile device. Computers Unlimited built this product to help automate as many internal processes as possible while producing integral customer transactional records.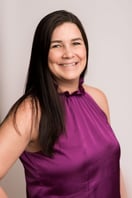 Jenny, can you give us a snapshot of how ACM has impacted the nexAir cylinder tracking process?
"It has been a game changer for us in our industry. We now have integrity into our cylinder records and love that it's a self-correcting system no matter where the cylinders are in the scanning process. ACM will give the customer credit for any cylinder that shows on their account if the cylinder is scanned at any of our 8 different scan points. Previously, we found that one of every 50 cylinders was being returned to the wrong customer. Thanks to ACM, we are now crediting the correct account instead of the one that was originally returned."
Speaking of being able to catch mistakes and make improvements, how has ACM changed the truck load/unload process?
"The load and unload process in ACM has ensured that nothing is getting missed at the time of delivery. It has helped us catch our mistakes on the same day as the delivery and make sure that we are invoicing our customers correctly. We have been able to identify areas where we are loading our trucks too heavy and have redistributed those cylinders elsewhere."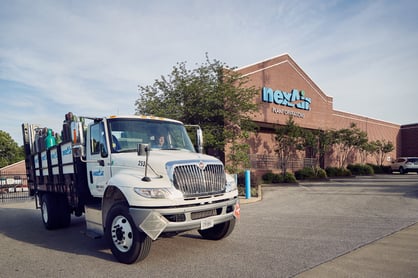 That's great information. We've heard from other customers that ACM also helps in situations where drivers and/or dock workers either forget to scan a cylinder and/or scan it too many times. For example, they can miss scanning a cylinder on an order as a return, but it shows as being unloaded from the truck. Or they show the cylinder being shipped to customer but then is unloaded at the end of the day.
"In the past, if we had neglected to write down any of the cylinders we shipped, we would have given those cylinders away for free. The worst-case scenario is later we would pick up those cylinders and give the customer credit for cylinders that were no longer on their account. ACM will not allow this mistake to happen. It lets you know that the cylinder has never been billed to the customer, so no credit is paid. We have been able to reduce customer complaints by having fill records and delivery transactions documented down to the latitude and longitude tied to the cylinder tag."
When working with customers to understand the cost of mistakes like this, we take the number of these specific exceptions and multiply it by the amount a customer should have billed for the item(s) in question. However, this calculation only gives an idea of revenue lost. It does not account for cylinder rent missed as there is no way of knowing how long the customer has had the cylinder causing the exception in their possession. Double whammy against your revenue stream!
And while there are several other reasons why a customer's balance may be lower than it is supposed to be, ACM not only helps correct these past mistakes, but it also helps prevent future mistakes by adding an additional layer of accountability.
Let's deep dive for a moment into everyone's favorite subject...cylinder audits. If this is an area your business struggles with, Jenny and I have some good news for you!
We already mentioned there's a significant amount of integrity in ACM, but this is enhanced by the integration with our smart phone applications. Whenever a barcode scan occurs on a cylinder, the smart phone app verifies the cylinder record, customer account, gas item, price, cost, lot number, and it will also pull down the GPS coordinates as well. This allows distributors to have a large amount of confidence that drivers and dock workers are delivering and/or returning the correct product to the right customer. Therefore, reducing the need to perform a customer audit.
"Yes, ACM helped us eliminate the need to perform audits since we have more confidence in our data. Our experience has been that most customers have more cylinders than they show on their balance. We are seeing a huge growth in our cylinder balances due to being more accurate and being able to track unaccounted for cylinders. We also have better asset management, which helps us know what we need to buy and what cylinders we are running low on."
Jenny, we appreciate the time you spent with us today and thank you for sharing your insights. With you also being an active member of our Steering Committee, we know you will help us continue to grow our product offerings, so we all thrive in this competitive market. We look forward to many more years of partnership!

---
If you want to learn more about TIMS Advanced Cylinder Management and explore our other product integrations, reach out to our business consultants for a demo.
Last updated November 30, 2022.