We recently spoke with Tom Elliott, owner and president of A-OX Welding Supply, a family-operated business headquartered in South Dakota. Over the years, Tom has learned a thing or two about the best methods for running daily operations as smoothly as possible. It all starts with the right people and the right management tools. A-OX Welding Supply has been a customer of ours since 2005.
CU: Tom, can you tell me a little about your business and why you made the decision to switch to TIMS?
Tom: "A-OX Welding Supply has been in business for 76 years. Ours is a family-owned and operated business. We have been using TIMS since 2004. Previously, we had taken the time to self develop a software system to suit our needs but it was basically worthless. We didn't have what we needed, we couldn't retrieve serial numbers or get any of the analytics we desperately required, and it was expensive for us to maintain."
CU: When you talk about a family-operated business, yours is very unique. Why is that?
Tom: "My wife and 4 kids all work in the business. My daughter Tisha retired from the US Navy with 20 years of experience. and is in charge of purchasing. Tiffany manages all receivables; HR and office management. Trent controls IT, logistic, and profitability analysis. Terran has a doctorate in Chemical and Biological Engineering and heads up our specialty gases division. She is also responsible for all compliance issues, procedure manuals, and safety. Terran also chairs the national Purity Plus training committee for IWDC and maintains accuracy for the Purity Plus catalog system. I'm very proud of them all. Years ago, we joined a group of several hundred family business owners in order to help me transition the company to them, the fourth generation. This has helped with planning for the future and transitioning all of my kids into owners."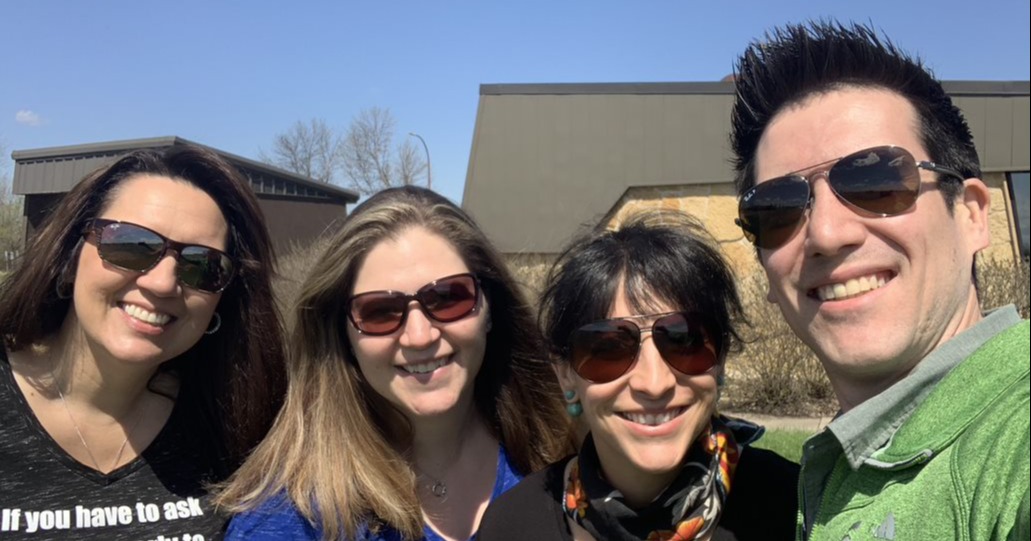 The 4 Elliott siblings, Tiffany, Tisha, Terran, and Trenton.
CU: What does A-OX specialize in?
Tom: "We are the regional experts in medical bulk gases. We service most hospitals in South Dakota as well as some in North Dakota, Iowa, and Minnesota. We have the largest array of medical and scientific gases; specialty gases for lasers and other modern manufacturing processes, emissions testing, and robotics. A-OX is one of the national leaders in specialty gases and sell to numerous gas & welding suppliers in dozens of states and are one of only five medical Co2 manufacturers nationwide. Persistence paid off."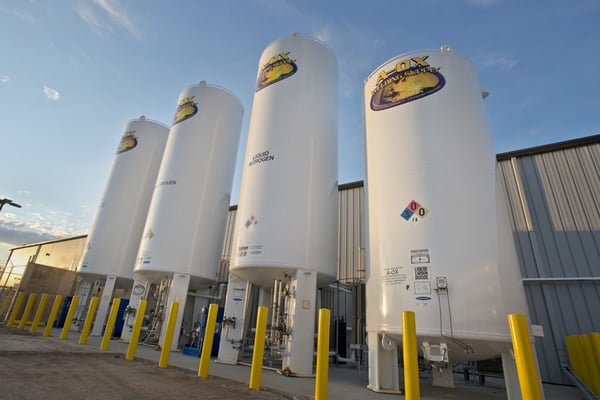 CU: A-OX has been an early adopter of TIMS Advanced Cylinder Management (ACM). Can you describe the affect ACM has had on your business?
Tom: "We always kept track of cylinder serial numbers of those that came in and went out, but we weren't able to retrieve any data via the software. If there was a dispute, we had to go find the invoices to fix it. We couldn't keep up with cylinder inventory as it was impossible to identify dead or non-moving stock that needed repositioning. Using TIMS ACM changed everything − it gives us the ability to actually 'manage' our cylinder fleet. Since ACM is part of TIMS, it provides reporting capabilities on the spot."
CU: If a distributor is looking to invest in an ERP software with a cylinder management tool for their business, what would you tell them?
Tom: "I would say that initially, it seemed expensive and that it does take time to implement ACM. But in our case, it paid us back at least 6 to 9 fold. It is the only way to keep track of what is our largest asset. Since it's been in place, ACM continues to be an incredible asset management tool."
CU: You mentioned that ACM has paid for itself many times over. Could you elaborate on that statement?
Tom: "By the end of the second year of using ACM, we had recovered over 6,000 cylinders, now that number is around 8,000. That, by any estimate, is at least a savings of 1.5 million dollars. Also, unfortunately we had a very bad accident a few years ago; a cylinder fire which, in turn, set off multiple explosions. It was our worst nightmare. However, our insurance company paid the claim for our lost cylinders because we could prove the exact number of cylinders we had on-site, by serial number. It was in excess of 400k worth of cylinder assets."
CU: You and your staff have a lot on your plate every day. Has TIMS played a role in your business's success?
Tom: We are almost eight times bigger than when we first implemented TIMS. We have only had to add one additional staff member to the entire accounting department. We have saved thousands of dollars on monthly postage because of email invoicing, there is virtually no dead inventory, and ACM was responsible for dramatic improvements. The TIMS system is seamless and the Customer Centric information area and note system keeps everything you need front and center.
CU: In your business, what are you the most proud of and why?
Tom: "I would say, I'm most proud of our reputation and the retention of our employees. We have dozens that have been with us for over 30 years.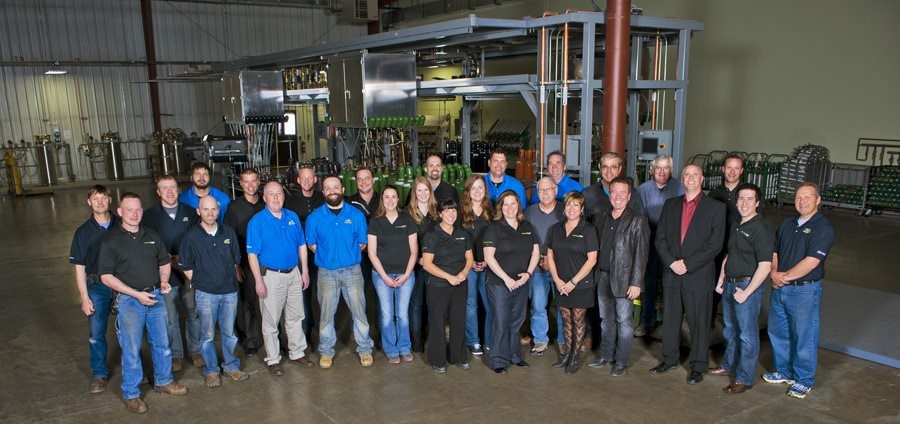 Some A-OX employees with the Elliott family.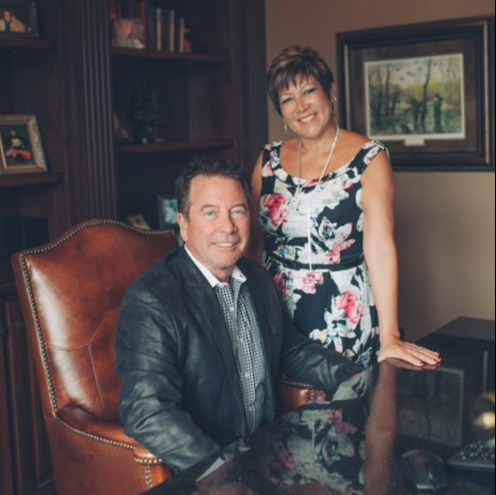 Tom and Linda Elliott

A-OX Welding Supply is headquartered in Sioux Falls, South Dakota, with six other branch locations throughout SD, IA, and ND. With a staff of ninety, and a fleet of 9 bulk tankers and 11 delivery trucks, they service customers across a 5 state region. A-OX's 46,000 square foot facility in Sioux Falls features a state-of-the-art ISO/IEC 17025:2017 accredited specialty gas laboratory, an automated fill plant, and facilities for advance gas cylinder testing and reconditioning. Visit the A-OX Welding Supply website at www.aoxwelding.com
---
We're Here to Help