If You Deliver Bulk Gases, You'll Want to Read This
It's now possible to track and manage all of your bulk gases including argon, CO2, helium, hydrogen, nitrogen and oxygen along with propane. TIMS enhanced *Bulk Gas Manager gives you the ability to create orders, forecast deliveries, and record quantities all within your TIMS system.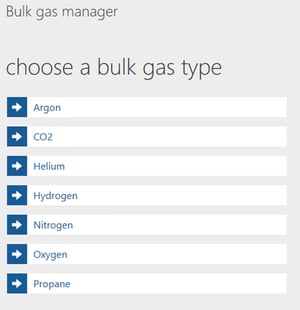 Bulk Gas Manager - Manage all of your gases in one simple step. When you run bulk gas manager, you are now prompted for which gas type you want to manage. You also have the ability to run multiple 'gas managers' at the same time for various gases.
UOM Conversion - Gases can be delivered in one UOM; in gallons for example, and billed in another UOM, like cubic feet. Conversions are automatic.
New Tank Attributes - Non-propane tanks can be set-up with a UOM of gallons, pounds or liters and can be read in inches.
Record in O/E - There are options to record pressure in/out and inches in/out in O/E.
Picking Ticket Print Out - Suppress additional bulk gas details from the picking tickets if you prefer that certain information doesn't print.
Delivery Forecast - Make more informed decisions about upcoming deliveries with the Days Until Run-out statistics.
Dashboard Report - New readings graph in the customer dashboard shows historical readings and deliveries that have previously been made.
Usage Suggest - Usage Review now has the option to automatically suggest new usage numbers for an installation if it is within a certain tolerance percentage.
eCommerce - Create bulk gas orders via eCommerce. Simply enter the current tank reading and a preferred delivery date. You can also enter comments.
Mobile - Gather tank fill percentages and quantity delivered on a bulk gas order.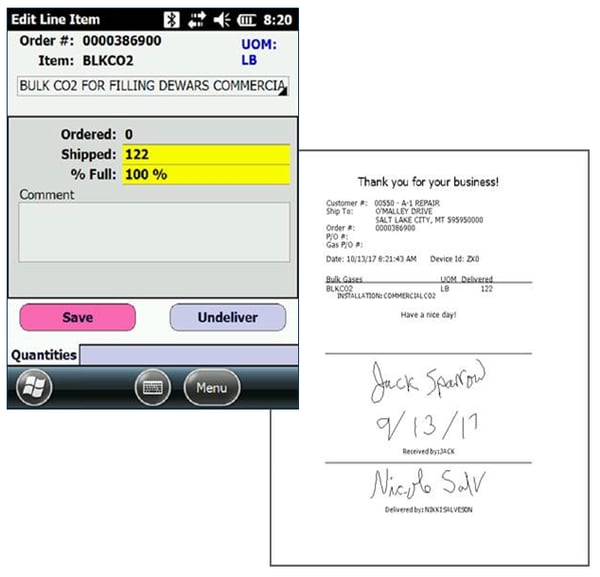 *Bulk Gas Manager is a TIMS Add-on Module available in TIMS 7.
Published March 14, 2018 by Gayle Smith of Computers Unlimited. Date modified: March 14, 2018.