Computers Unlimited has been a proud member of GAWDA since 1982. GAWDA is the conduit between all gas & welding distributors, both large and small. We enjoy attending GAWDA's spring and fall conferences to continuously keep up with industry trends, visit with our customers and prospects to find out how their business is doing, and share new advances to our software and mobile products with them.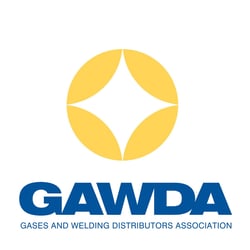 GAWDA attendees will be able to see new features, products, and concepts and will find Computers Unlimited to be a responsive, customer-focused service provider with a deeply integrated software system that includes our new mobile products: TIMS Assistant, TIMS Delivery, and TIMS Plant. We have also recently developed Contract Campaign Manager, as well as Bulk Gas Manager.
From O/E, A/R, and A/P to cylinder management, rental equipment, inventory, and reporting, TIMS is a complete solution using the same database and code, basically speaking the same language with the ability to interact rather than interface. It is an integrated system that not only allows a series of products to talk to each other in their current state, but also provides backwards and forwards compatibility with future versions of each product within TIMS.
We start with hands-on implementation, ongoing customer training and support, and a fine-tuned integrated structure, with immediate access to real-time data and continuous industry-specific development. Our suite of mobile products lets you take TIMS, in real-time, wherever you need to be.
We'll see you soon at these upcoming events!
May 4th –

6th

Hyatt Regency

,

Minneapolis, MN

September 28th

–

October 1st

Marriott Marquis,

Washington, DC
Published 2018-03-13 by Gayle Smith of Computers Unlimited. Last modified 2019-05-01