Is Your Business Ready for a Change in Software?
Whether your system is old and outdated, or simply isn't pulling its weight, your staff is wasting valuable time and energy and this, in turn, means lost revenue for your business. Maybe it's time to take a look at a software system that streamlines your daily processes, is completely integrated, and was built exclusively for your industry.
Ask Yourself...
1. Are my employees able to see, use and update information when they need to? Your software system should be customer centric with data tools that sort, filter, display and export information with options for printing, faxing and emailing. Your gas and welding software should have customizable tools for a broad range of users within your company.
2. Where are all my cylinders and which ones are understocked? Cylinder asset control is your bread and butter. When you know where they are, you are in control of fleet inventory, fleet inventory levels and rental fees.
3. What about collections? With one streamlined process, you can apply A/R, add collection notes and check invoices. Account history, transfer and write-offs are all available and every action you take is logged. Simple.
4. Why is my staff spending so much time on the phone instead of helping in-store customers? The right software enables your customers to check things out for themselves. They can log in, see their invoices (paid or due) and even make payments to their account with a credit card.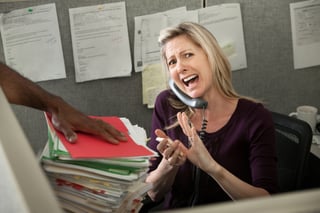 5. Why does purchasing and receiving take so much time? A better system processes backorders as you receive them and has drop ship capabilities directly in Order Processing.
6. What makes software systems different? In order for a smooth daily business flow, your software processes have to work together as one unified and customized system with a depth of automated processes and application integration that only one system can provide. Would you buy a car with different parts from different manufacturers and expect them all to work together?
7. Order Entry seems to take hours. What do I do about all of this paperwork? Order Entry for bulk and packaged gases, rental equipment and even hard goods can become a simple procedure. Order types like cash, on account, credit card, credit returns, drop ships, leases, PO's and more are easily keyed into your system. Collate invoices and statements automatically. Then, fax or email to reduce and/or eliminate postage. Done!
8. How can my employees get one big picture? All of the information your staff needs could be right at their fingertips. View invoices with user-defined aging buckets, see detailed views of individual invoices, payments and deposits, view current and historical orders and quotes, rental equipment activity, balances and rental agreement details. View special price contracts by type, price and duration.
9. Where can I get the reports I need right now? No business owner has time to create spreadsheets anymore. And you don't need to. With one fully integrated system, all parts of your business are exchanging information up-to-the-minute. The right software lets you pull any number of reports at anytime. Up goes your bottom line!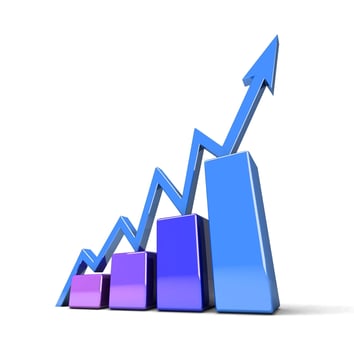 10. Is my current software fully integrated with all my business processes? In other words, do all the aspects of your business software talk to each other? Data Entry, A/R, Purchasing and Receiving, A/P, G/L, Cylinder Management and Inventory Control should all work hand in hand to deliver smooth operating procedures and get you the right information via instant reporting. This, at month end, makes the difference to your bottom line.