Customer since 1989, Indiana Oxygen Turns 100!
Indiana Oxygen Company, Indianapolis, Indiana—In April of 1915, Walter and John Brant, brothers and Indiana natives, combined their engineering and sales talents to form the first gas production plant in the state of Indiana. They recently celebrated their 100th year anniversary in 2015.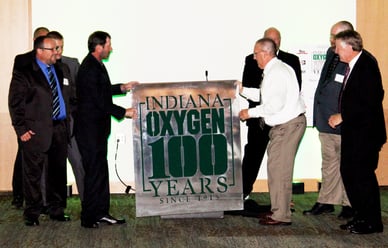 At the time, the process of electrolytic separation of water molecules in oxygen and hydrogen had only been introduced in America eight years earlier. Prior to the birth of Indiana Oxygen Company, no such facility existed in Indiana.

In the past century, Indiana Oxygen Company has expanded from one branch with 10 employees to 10 branches with 120 employees located across the state of Indiana and into Ohio. Hardworking, dedicated employees are a large reason for the company's success. Indiana Oxygen Company continues to grow as a 4th generation family-owned business whose mission is to enhance the welfare of its employees and surrounding communities.
It is the oldest and one of the largest independent gas, specialty gas and welding supply companies in the nation.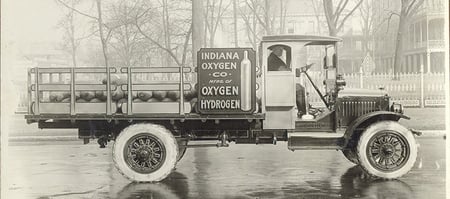 We wish them the best of luck and a huge congratulations
on their milestone anniversary!