Your business does a lot of tracking, in fact, it depends on it. Find out the latest advancements to TIMS Bulk Gas Manager to track and manage all of your bulk gases and TIMS CIFR, the new way to track Cylinder Plant Production.
CIFR—Cylinder Plant Production & Replenishment
This module supports your fill-plant production requirements based on cylinder inventory supply and demand at branch locations, as well as the plant itself.
CIFR will give you the ability to better control cylinder quantities on-hand, eliminating waste in both product overloads and wasted staff hours. We have added new cylinder attributes for gas items such as cylinder size, valve requirement and CGA numbers. We have also introduced a new purchasing method: Days between supply. You'll have a clear idea of stock level forecasting by branch and plant production.
Bulk Gas Manager—Track and manage all of your bulk gases including argon, CO2, helium, hydrogen, nitrogen and oxygen along with propane. TIMS enhanced *Bulk Gas Manager gives you the ability to create orders, forecast deliveries, and record quantities all within your TIMS system.
Make it simple. When you run bulk gas manager, you are now prompted for which gas type you want to manage. You also have the ability to run multiple 'gas managers' at the same time for various gases. We'll share with you how TIMS Bulk Gas Manager easily handles UOM conversion, new tank attributes, delivery forecasting, creating bulk gas orders using Ecommerce, and much more.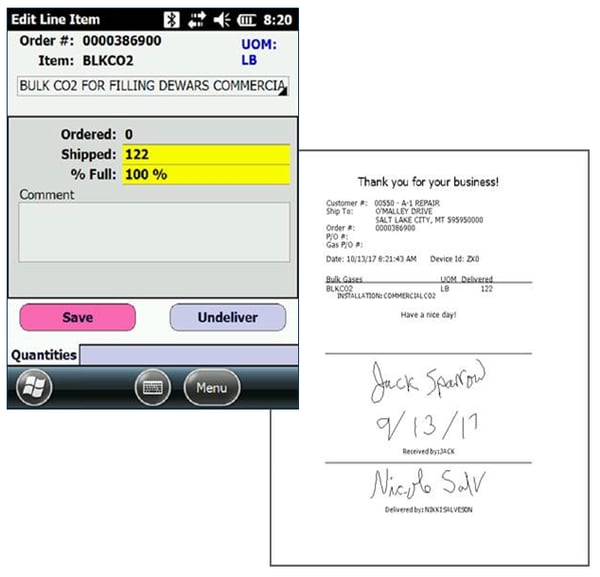 Mobile Integration - Gather tank fill percentages and quantity delivered on a bulk gas order.
*Bulk Gas Manager is a TIMS Add-on Module available in TIMS 7.
---
Don't forget to register.