With TIMS Contract Campaign Manager, the mundane, time-wasting task of manually changing customer contracts is over.
Here's a look at a few things about TIMS
Contract Campaign Manager
you'll want to see for yourself.
Watch a live demo of TIMS Contract Campaign Manager to see how it works including edits, exclusions and/or accepting changes.
See how easy it is for sales and management to collaborate on contracts to review and publish price changes.
View live demonstrations that will show you how quickly you can modify gas, hardgood and cylinder rent contracts.
Hear how contract history, total account sales, and projected sales dollars can be at the fingertips of sales staff, managers and executives.
Learn how to use Contract Notes to help your team make informed decisions regarding contract price increases.
Find out how to use our new export/import tool to easily make contract changes using Microsoft Excel®.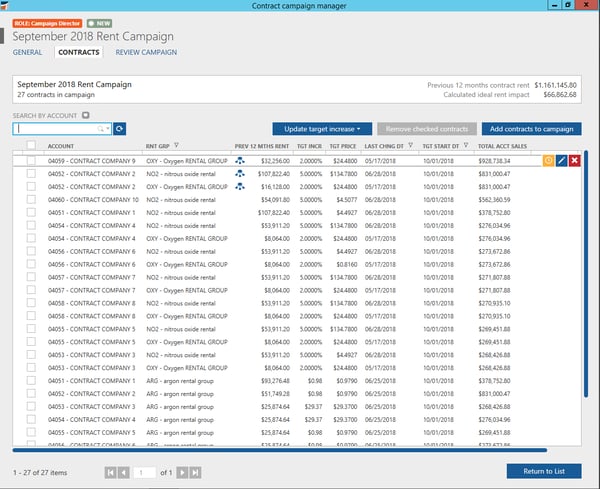 1. Add contracts to a campaign.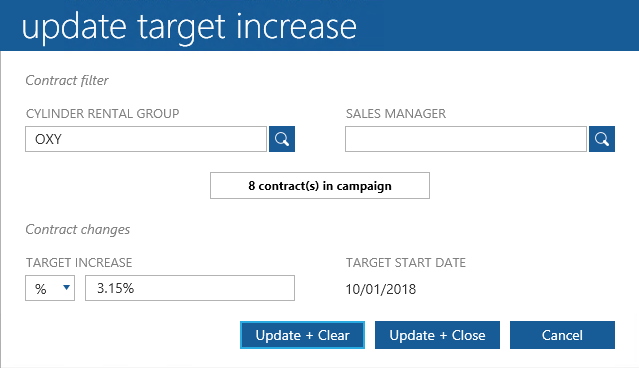 2. Set target increase percentages for rental groups. When percentage increases are agreed upon by management, simply update contracts.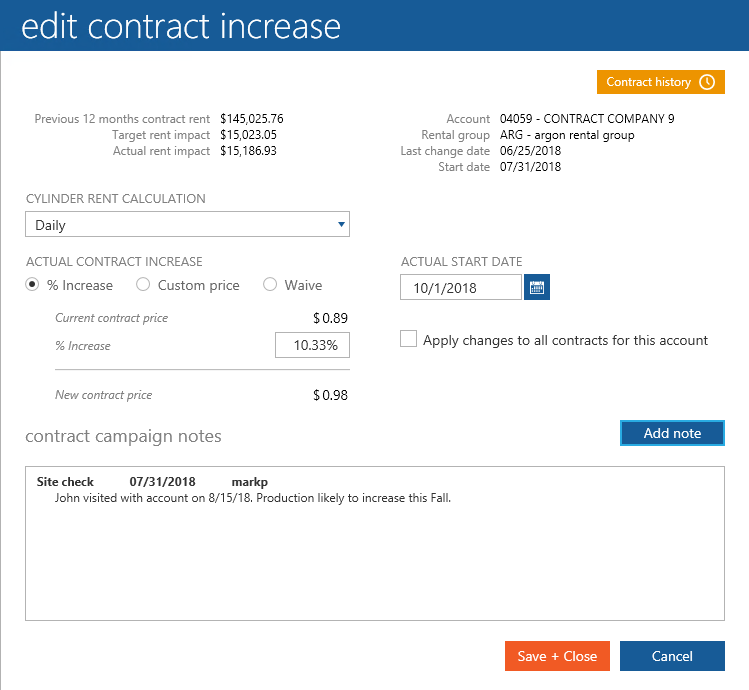 3. Edit price changes and add notes.
---
Visit our 2019 Users Group Registration Page to see the full agenda, complete your registration, and book your hotel.