Completing a patient intake is a grueling task when providers lack necessary documents to dispense a product. Without the correct documentation, customer service representatives (CSRs) chase after referrals and work from the back end wasting time and energy. Eligibility checks cause further headaches for CSRs if a patient is not qualified for a specific product. Additional paperwork may slow down the intake process when information becomes available.
Reduce the hassle of patient intake and save a tree at the same time. When documents are easily accessible and information is at your fingertips, you'll have more time to devote to your patients. TIMS Patient Intake is used to create patient records, generate forms, and contains elements necessary to manage the process of medical intake. A clean and simple user interface provides you a way to easily manage your patient workflow. Here are three reasons TIMS Patient Intake can solve many of your intake concerns:
1. Form Generation
Don't let paperwork become a bottleneck. Stay within one application and create forms or documents that you need. Use demographics and keywords to help you complete documents on the fly.
2. Eligibility Check
Going out of the system to make sure a patient is eligible for a product is now an afterthought. Avoid manual payer portals to conduct an eligibility check. Receive instant results in one application and determine if a patient is eligible for a product.
3. All Knowing System
New CSRs won't have to know off hand which medical forms are needed to dispense a product. The system will notify users which forms are needed for each specific patient based upon payers and equipment.
TIMS Patient Intake has an intuitive design and is easy to use. The ability to quickly qualify a patient, validate coverage and capture documentation requirements, allows providers to focus more on the patient and less on the paperwork.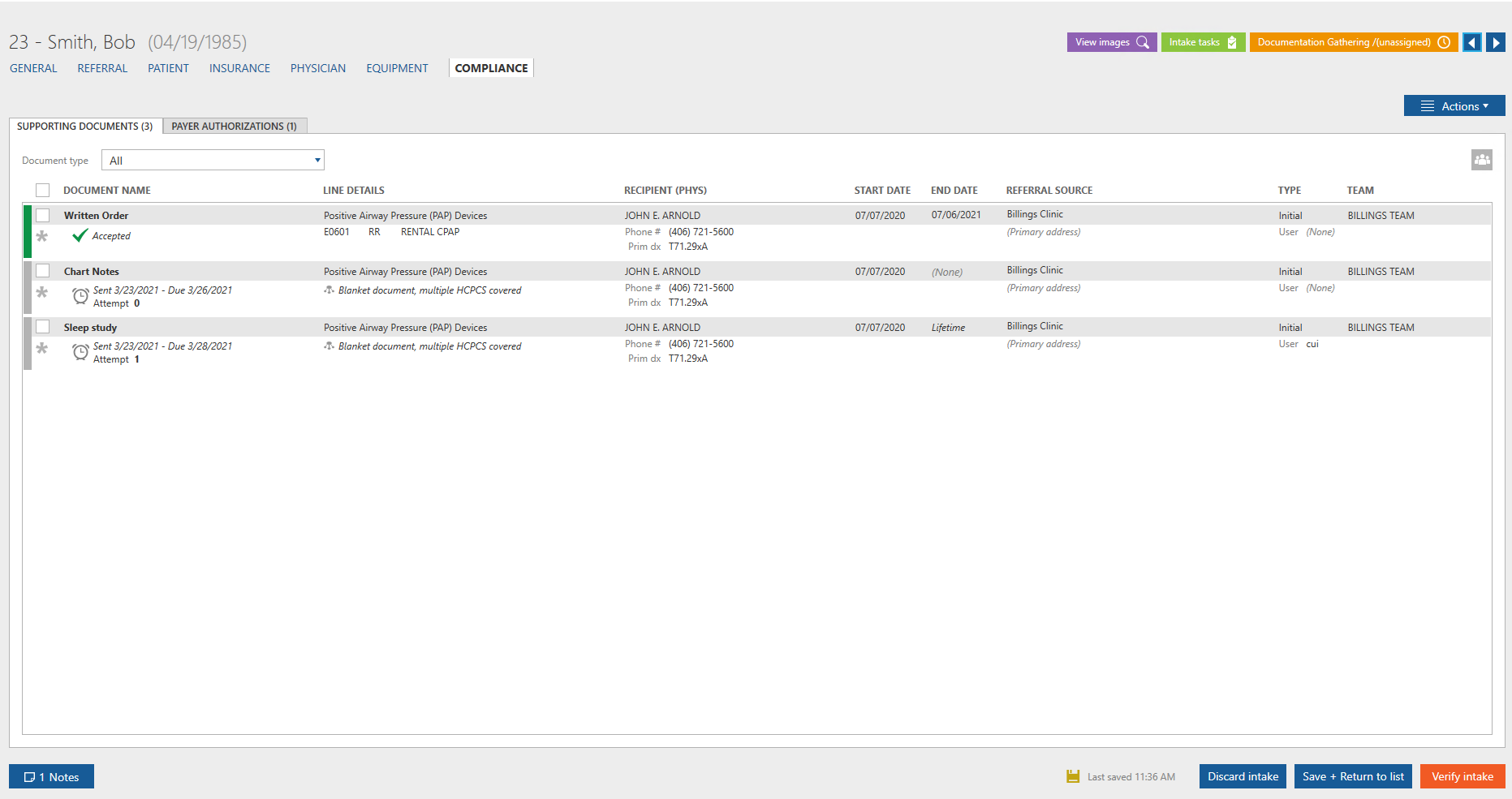 ---
Last updated March 23, 2021.