Build Better Users, Build a Stronger Team
Whether you're new to TIMS Software or one of our seasoned vets, there's a good chance there's still plenty to learn to make TIMS work even better for you. Join us at Users Group this year and take the opportunity to build your skills and build a stronger team. Connect with the TIMS Software experts, stay up-to-date on our newest innovations, gain inspiration from HME professionals from around the country, and check out these five "not to miss" Users Group sessions:
1) Learn how to leverage this year's enhancements to TIMS Software within your organization and hear from users who have already successfully implemented some of these tools in the What's New in TIMS – Highlights from 2019 session. Plus, we'll show you where you can find updates year-round.
2) Get a preview of a new application that would enroll your patients in a resupply subscription from initial intake, pre-qualify upcoming scheduled resupply orders prior to their ship date, and automate the patient confirmation process in the Scheduled Orders Preview session, hosted by TIMS Software Product Owner Megan G.
3) Gain a better understanding of how companies using TIMS Document Management are optimizing their processes to reduce costs and protect their claims from insurance rejections and denials in a session called What Could Document Management Do For You? Product Owner Joe S. will dive into the product road map as Computers Unlimited continues to position TIMS into the future.
4) Register for the Medical Collections Worklists & Adjustment Approvals session and see how TIMS users are able to better manage revenue and denials by creating interactive, custom worklists for collections teams and use data to track and report on collector performance and workload.
5) Discover the solution for a highly visible and easily managed paperless intake-to-order process and dive into the best practices for implementing Advanced Workflow in the Advanced Workflow Setup & Best Practices session.
Plus, we'll start with an Opening Welcome from Computers Unlimited President David Schaer, followed by guest speaker Ty Bello who will share his insights on The Role of the HME Sales Professional - Past Present and Future. We'll also have a session about Establishing Best Practices for Collections with our partner, Allegiance Group, and a course on your options for Routing, Delivery & Logistics. Plus, stick around for a Post-Conference session on Power BI.
Ready to learn more? Click below to get registered. Access the full agenda and Hands-On Room schedule, along with the registration form and hotel information. During registration, you'll also have the opportunity to request a One-On-One session with one of our TIMS Software experts.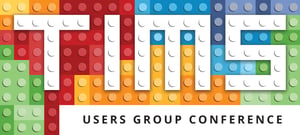 ---
Hotel Accommodations
Stay onsite at the DoubleTree by Hilton with convenient airport shuttle service to their downtown Billings location. Take advantage of our low conference room rate of $115 plus tax per night by booking your reservation using group code "CUG."

This article was originally written by Patty Harrison of Computers Unlimited. Published 2019-07-31. Modified 2019-07-31