Productivity ensures profitability in the HME industry. This sentiment remains true as reimbursement rates continue to decrease. As HME companies monitor productivity metrics, management can prioritize productivity goals. HME providers will look to motivate and assign accountability as they reach their objectives.

With the TIMS A/R Collections 'efficiency report,' HME companies can set and exceed their expected goals. The report measures a collector's efficiency. It compares the frequency a collector works a claim line before the provider receives a payment. A collector that is able to work and resubmit a claim only once is more efficient than a collector who requires multiple attempts. Managers can keenly observe and examine the efficiency of each collector.
The report breaks down each individual action by a count of: forms sent, resubmits, transfers, write-offs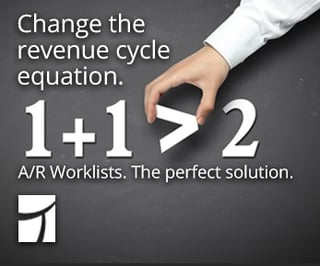 , and status updates. The report analyzes the total number of actions taken by the collector, compares the total number of lines, and calculates an average according to each action until a payment is received.
The report can also run by payer, payer set, branch, current line status, and product category. Inefficiencies can also be identified to determine the reason for multiple resubmits. Whether it's the insurance company or the method of collection for a payment, the problem can be recognized through this report.

The 'efficiency report' is a companion report to the A/R Collections Worklists application. Any action taken within the application is considered.
---
The A/R Collections Worklists incorporates multiple features within one application to give users a fully integrated experience to complete your workflow effectively. Download our fact sheet on the A/R Collections Worklists to receive a complete overview of this helpful tool.
---
Read Part 1 | Read Part 2 | Read Part 3 | Read Part 4