The rising influence of healthcare informatics in patient care is here to stay. The interwoven bond of technology and healthcare continues as the next frontier for health care providers. The evolving field has deeply influenced the integral push toward healthcare reform.

Technical reformation is in the hands of clinical informaticians who design, implement and analyze communication systems and work processes to improve services provided to patients and, ultimately, a patient's health. Collaboration of professionals is key in the development of informatics tools which ultimately ensure an efficient, patient-centered, equitable form of healthcare. Immense enhancements in connected care serve an essential role in patient services. It has aided care providers, insurers and patients in saving time and money.

As more facilities offer patient records electronically, patients are empowered to take control of their health. Secure access to patient portals or web applications with health informatics can help those with chronic diseases. The ability to monitor usage of medications and assess lab results at the comfort of one's home provides the patient helpful information from an entire medical team.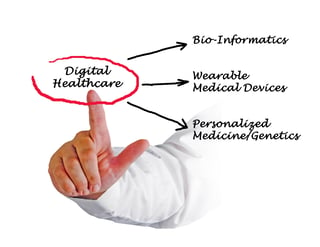 Portable devices and health monitoring devices are now the norm. The ease of technology has allowed patients to transmit information from one's home to their care provider. The latest CPAP machines monitor and record sleep and breathing data for users and care givers to assess. In fact, TIMS has a unique partnership with some key features of U-Sleep's PAP compliance monitoring and management tools that are accessible from within TIMS Medical Software. Patient data, including CPAP serial numbers are automatically populated from TIMS Medical Software into the U-Sleep boarding interface. Reporting data is also easy as HMEs are provided with access to documented confirmation of compliance with the TIMS Medical software solution. The benefits of the integrated solution speak for themselves:
Elimination of the need to log into multiple systems to board patients and view compliance status
Reduced analysis time to determine which patients have achieved compliance
Fast access to documentation required to support reimbursement
Reduced data entry
Fewer keying errors
The integrated TIMS Medical/U-Sleep Solution is designed to improve the efficiency of your sleep patient management workflow. As the world becomes increasingly interconnected, TIMS Software adapts to solve real world problems.