Next Level Reporting With TIMS and Power BI
Visualize this: You step into your office at the beginning of the work day, turn on your computer or mobile device, open your Power BI® dashboard ... and you immediately have access to the "big picture"—all of the information you need to get a snapshot of the health of your HME/DME business. You can see, at a glance, the data you need to make decisions quickly.

You can also measure a wide variety of aspects of day-to-day, month-to-month, and year-over-year business. Or, spend a bit more time to see your data in new ways.
All of this is possible through Power BI, and soon uploading your data will be even easier with a new TIMS Software Power BI connector. But let's start at the beginning ...
What is Power BI?
Power BI is a suite of business analytics tools that provides a 360-degree view of data to its users. Metrics are updated on dashboards in real time and are available on a variety of devices. This flagship business intelligence and self-service reporting system enables users to share powerful, interactive data visualizations and easily distribute dynamic reports and dashboards within organizations.
Power BI is intuitive and fast, capable of creating quick insights from an Excel® spreadsheet or a local database. But Power BI is also robust, ready for extensive modeling and real-time analytics, as well as custom development.
Why use Power BI?
The reporting tools already available in TIMS Software give users the ability to access their data and easily generate standard reports to find the answers they are looking for on their own, without having to be a BI or database expert. Or, they can access pre-made cube templates via the TIMS BI Ribbon in Excel. But for those who want to take data analysis to the next level, Power BI is a great option.
Power BI is fully interactive and dynamic, allowing users to drill through to the source data from a higher level summary. Power BI also offers powerful data visualizations. With a license for the the Pro edition, you have fully integrated distribution (including mobile), security, advanced dashboards, and even the use of Microsoft's AI. With Power BI, you can create your own data models consisting of any number of different data sources that can serve as a "source of truth" within your organization. Once you've built your model, you can create an unlimited number of reports and dashboards from the model and distribute them throughout your organization. Power BI also allows for robust time-based reporting (trending over time YTD/MTD comparatives, etc.).
How will Power BI work with TIMS Software?
Power BI "connects to your data wherever it lives," and in TIMS Software users' case, data lives in the TIMS system. Currently, users can manually transfer data to Power PI, but our developers are also working on a tool that will help make transferring data from TIMS Software to Power BI easier and quicker for our users. This connector will give you the ability to import your data at the touch of a button.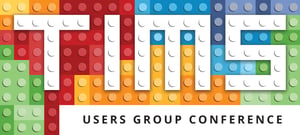 Where can I learn more?
It is vital for companies to be able to use their data to understand their business and how it is functioning. Come to the Users Group Post-Conference Power BI session to see how you can use this self-service tool to collect the data you need. No more "number crunching" by hand!
The Post-Conference session (additional fee applies) will be held on Friday, Sept. 13, from 1-4:30 p.m. You'll experience the excellent performance of this tool as we look at several examples of Power BI reports using a variety of TIMS Software data sources. We will also preview how a future TIMS connector for Power BI will be able to help you transfer your data even faster.
Register early for Users Group and take advantage of our early bird rate. Visit the registration page for more information.
---
Hotel Accommodations
Stay onsite at the DoubleTree by Hilton with convenient airport shuttle service to their downtown Billings location. Take advantage of our low conference room rate of $115 plus tax per night by booking your reservation using group code "CUG."
This article was originally written by Patty Harrison of Computers Unlimited. Published 2019-07-24. Modified 2019-07-24